Today, the people of Benue State, the nation's food basket state, will march to various polling units across the 23 local government areas in the state to elect their next governor.
Governor Samuel Ortom's constitutional tenure will elapse by May 29.
Right from the second republic in 1979, the governorship race in Benue, like most states, has always been a two-horse race.
The fierce battle for who will become the first Executive Governor of Benue State between Aper Aku of the National Party of Nigeria (NPN) and Paul Unongo of the Nigerian Peoples Party (NPP), which the former best the later to, set a precedent of two-party dominance politics in the state.
And, this is not likely to change with the March 18th, 2023 governorship election as either of the two major contenders Titus Uba of the People's Democratic Party (PDP) and Rev Fr Hyacinth Alia of the All Progressives Congress (APC) is looking to take the day.
IDOMA VOICE observed that despite the recent surge of Peter Obi's Labour Party, the LP guber candidate in Benue State, Herman Hembe, would not alter the two-horse nature of governorship election in the state as the 'Obi effect' would no longer be there on the day of the governorship and State Assembly elections as it was with the presidential and National Assembly elections.
Political analysts predicted that, at best, Hembe will come a distant third, and at worst, he would finish behind popular minority party candidate, Dr. Matthias Oyigeya of the Accord Party (AP).
IDOMA VOICE brings you live updates, situation reports, results from the Benue governorship election.
Polling Unit 011, Registration Area 06 in Tarka Local Government Area, Benue State activated at 6.30am today.
Location: PU052, Mbangur-Mbailiv, Mbadede council ward, Vandeikya LGA, Benue. Time: 7:45am Update: This is the polling unit of Hyancith Alia, the APC governorship candidate of Benue. INEC officials are now setting up election materials.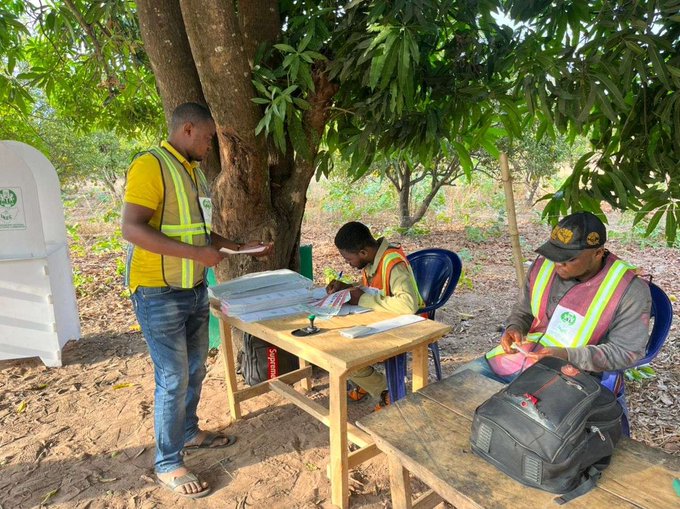 Location: PU052, Mbangur-Mbailiv, Mbadede council ward, Vandeikya LGA, Benue. Time: 8:34am Update: Accreditation and voting have commenced.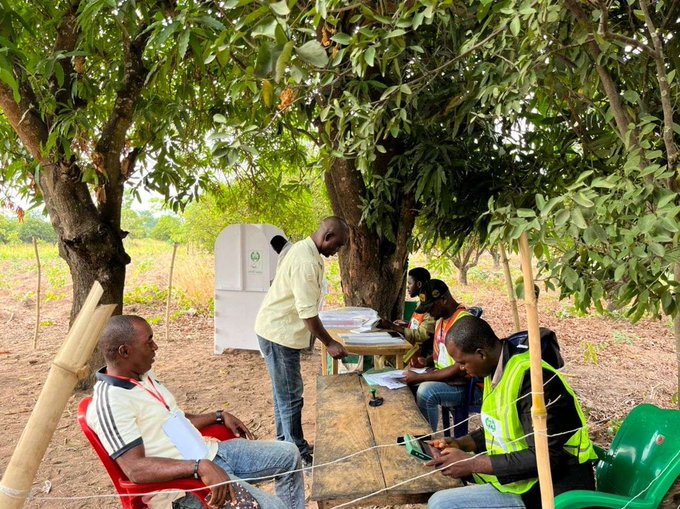 Benue: APC governorship candidate, Alia cast his vote (Photos)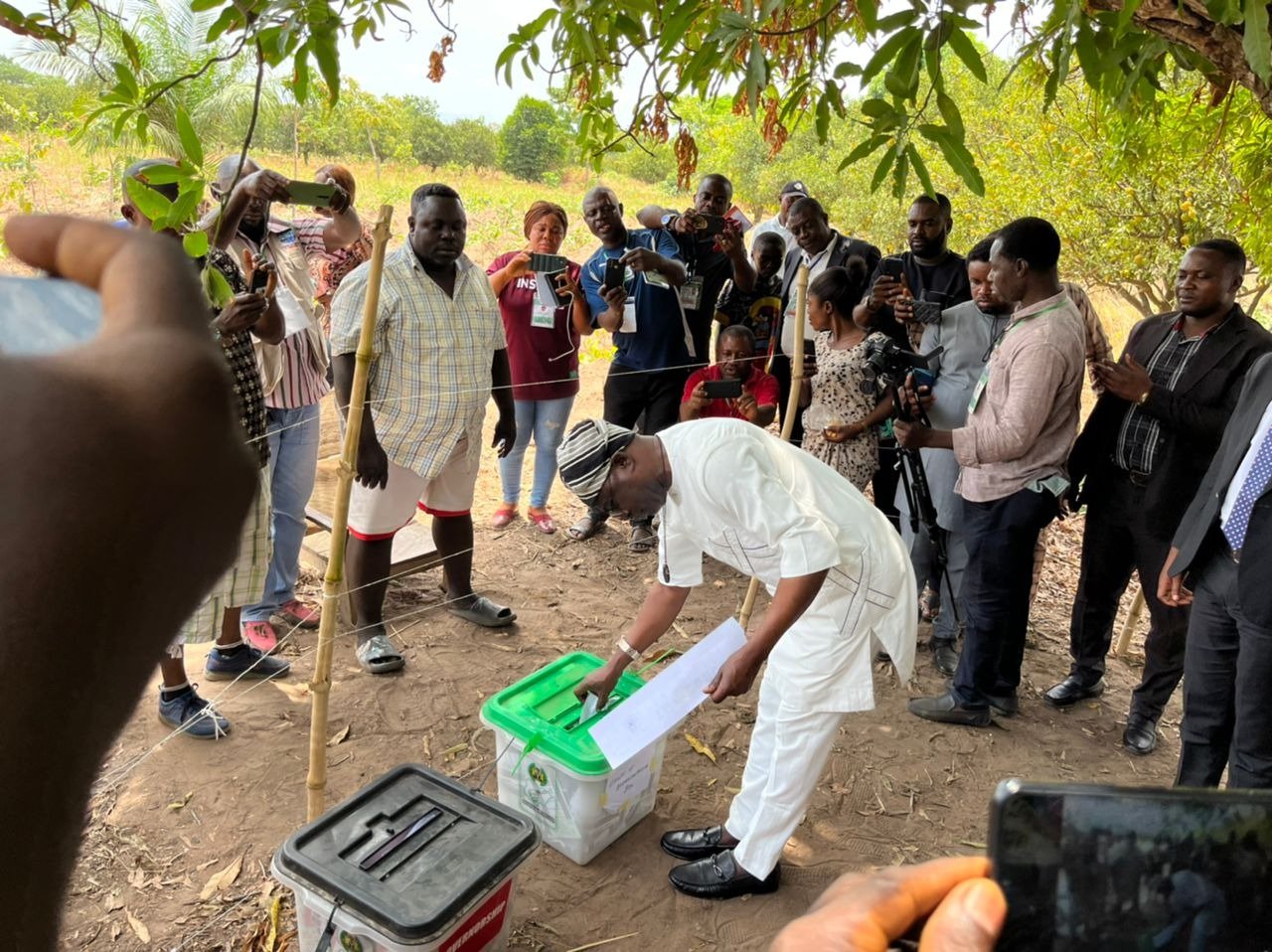 BREAKING: Three killed as thugs disrupt election, snatch BVAS in Benue
Three suspected political thugs have been killed in Gboko Local Government Area of Benue State.
IDOMA VOICE gathered that the thugs invaded polling units 026 and 004, Gboko South while electoral processes were ongoing and attempted to snatch ballot boxes and the Bimodal Voters Accreditation System, BVAS.
An eye-witness, Moses Agure-Dam who confirmed the development to DAILY POST, said the thugs were gunned down by military officers.
He said, "The thugs invaded the polling units and disrupted the election. They were three in number, one snatched the BVAS while others snatched ballot boxes but they didn't not succeed.
"They were all shot dead instantly by the soldiers in the area".